WHAT KIND OF LOON IS THIS?
I saw this cute fellow out at the Salton Sea in California on May 5th, 2011. Email me back and let me know what you think he is..... Click him for a bigger picture. It has been decided that it is a Common Loon....another bird for the Life List of this California birdwatcher.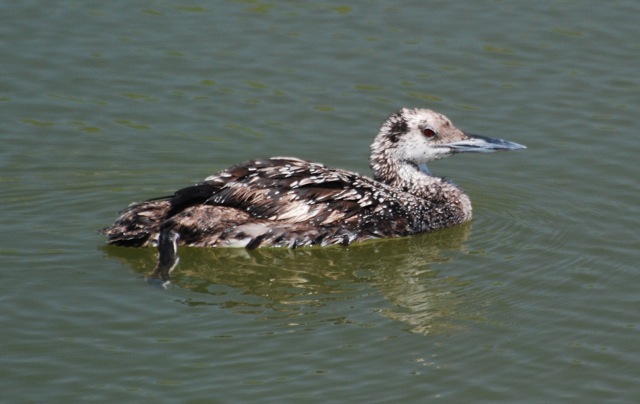 Welcome, birdwatchers!
I started Birdwatching just a few years ago and have been having a blast! It has become an obsession! I created this site a couple years ago to sell birdwatching related stuff. That was a bust! No income there. So now I just want to help inform folks of great locations to go birdwatching. I also have a Facebook group named "Birdwatchinglady.com" that I just started. It's great to have a place to ask questions without feeling silly and be able to share your pics and stories with those who "Get it". Join us! Please make yourself at home, put up your feet, and browse around.
Heidi

Male House Finch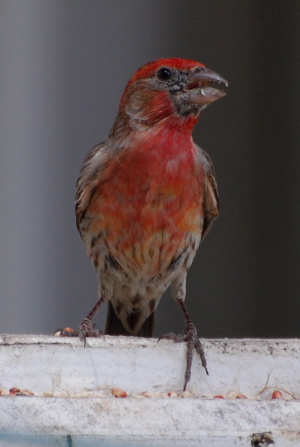 DESIGN YOUR OWN BACKYARD BIRD HABITAT
Take a look at my backyard bird habitat, and get started on yours today!
After you get yours put together, or if you already have a backyard bird habitat, send me some pictures so I can share them with everyone.