Birds on exhibit at The International Wildlife Museum
All photos on this site are property of The Birdwatching Lady and can not be reproduced or copied without prior permission. Please note: Pictures posted have reduced pixels. Contact us if interested in photographs.

INTERNATIONAL WILDLIFE MUSEUM

Tucson, Arizona

Rothschild's Bird of Paradise




Blue Bird of Paradise




Plan to stop by on your way to the Sonora Desert Museum.

We drove by The International Wildlife Museum on our way to the Sonora Desert Museum and decided to investigate the charming castle. We stood in the lobby and hesitated over the $7. entrance fee. We entered the first room and were over whelmed with an amazing butterfly collection. We were lost in that room for some time. We turned the corner and entered the next room that was full of several unique insect collections. We're talking about every kind of bug you can imagine. After looking at hundreds of butterflies and insects we had our $7. worth. We didn't know it then, but we had only seen a portion of the museum. Next we entered The McElroy Gallery. It was another shock-and-awe! A large cozy wood paneled room with the nicest taxidermy exhibit we've ever seen. Obviously, painstakingly composed by real artists. We sat back on the large sofas and just took it all in. We loved the full sized giraffe on display that we walked up underneath and were able to touch. It seem as if the animals were alive. A lady walked in with a scared little boy and it took a while for her to explain the exhibit and that the animals would not hurt him. Very cute! Then we came upon the bird exhibits where we were able to see several different types of Birds of Paradise from New Guinea. It was a privilege to see these birds up close that we will probably never get a chance to see in the wild. I have only mentioned a portion of what we saw that day. We continued to round corner after corner and knew that we had made the right decision when we stopped by The International Wildlife Museum.

You've got to see it for yourself.
Tons of Butterflies and Insects......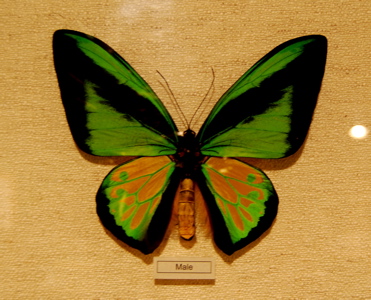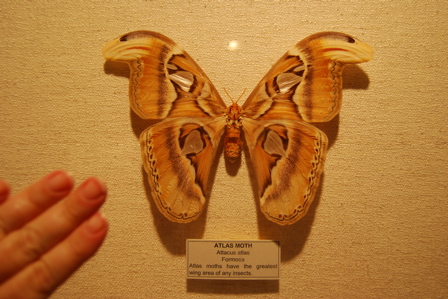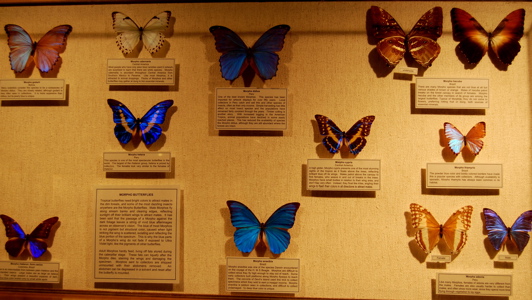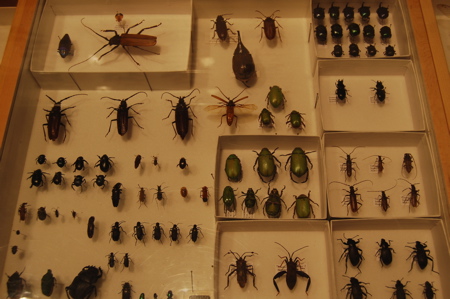 The McElroy Gallery
A well done and beautiful wildlife display....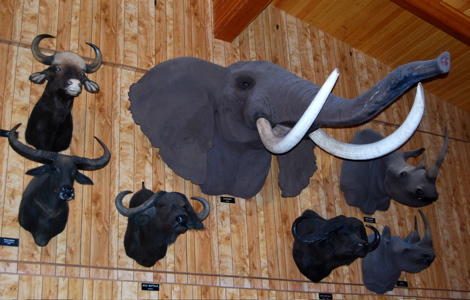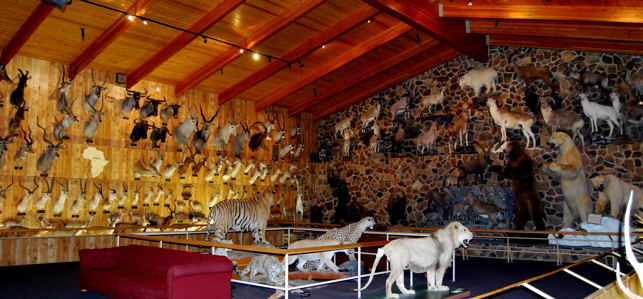 Exhibits of unique birds from all over the world........