Saturday, February 27, 2010
Check out the Bob Cat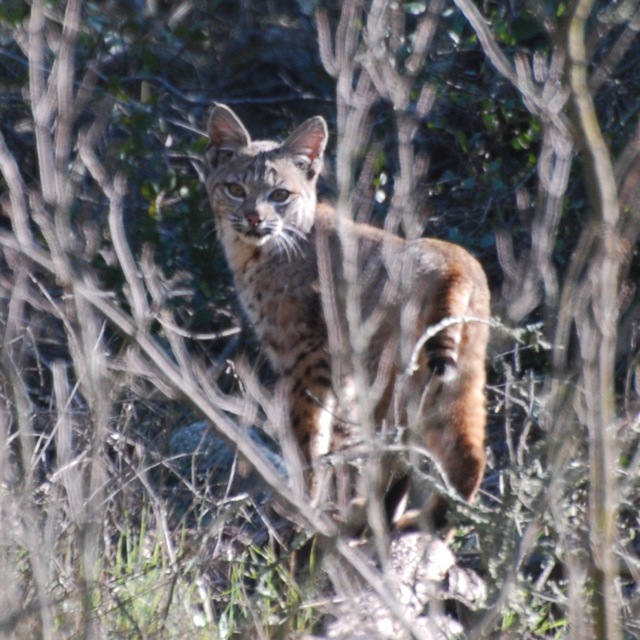 Ok..... I stink at blogging.
I had good intentions of sharing my current birdwatching adventures weekly or at least bi-weekly. At this point it looks like once a year. Pathetic! It is not that I don't have cool things to share, it's just I don't take the time to blog about it. I will have to make up for lost time and share several awesome days I have had this last year birdwatching. So, here it goes......
A couple weeks ago my birding friend and I were driving down a dirt road called Tenaja Rd. out in La Cresta Ca. We were on a birdwatching mission but were surprised when a Bob Cat ran out in front of our car. We stopped and then drove real slow and was able to catch a glimpse of him in the bushes before he decided to run off. I was excited that I was able to get a picture of him too! Cute little guy huh?
2:37 pm pst